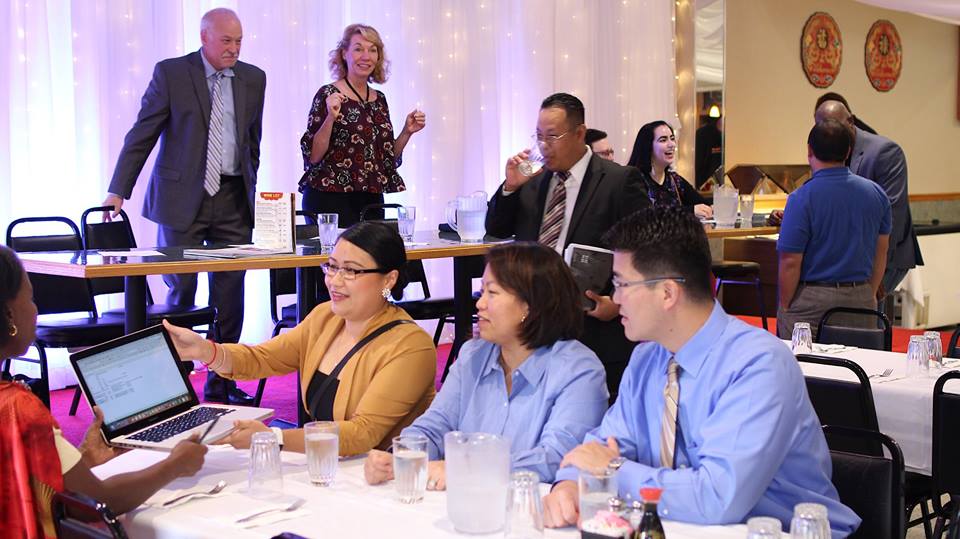 Participants will gain a deeper understanding of themselves, their bias and how to remain engaged in collaborative diverse relationships to enhance personal and professional success.
Dr. Jeanine Parolini explains the purpose of training on equity and inclusion: "Our demographics are rapidly changing and we need to find ways to work together and draw from one another's strengths as deep down we have common human needs and desire for purpose."
Born in the inner-city of Chicago and raised by a father whose business supported diverse people in their accounting and tax needs, Dr. Jeanine Parolini values and respects culture and heritage.
"My early experiences include valuing the variety of contributions different heritages were making to our city. I hosted many different kinds of people in our home as part of supporting my dad's accounting and tax business. I was taught to see and value culture, inclusion and equity at a young age" states Jeanine.
Our cities, communities, organizations and churches have diverse talent that can enhance our growth and opportunities together! At the same time, all of us need to see and engage in our bias that interferes with our working collaboratively toward the common good. And we all for sure have bias in common. It is part of culture and human conditioning.
Dr. Jeanine Parolini explains "I include myself in this journey of bias. It is hard work to keep myself in a posture of learning about other people and seeking to understand their experiences and dreams too, and then adapt my thinking and behaviors to be more inclusive. Yet it is the right thing to do and I want these enriching relationships in my life."
Because of her passion for our city, Dr. Jeanine Parolini offers speaking and training sessions on culture and inclusion for anywhere from one to six hours. A potential agenda can include:
Introduction and welcome
What is optimal and necessary and why?
What do safe, equitable and inclusive communities look like?
How do we move toward what is best?
Our discomfort with discomfort (Copywrite@JeanineParolini)
Discussion and interaction over frameworks that help us move forward
Interaction and discussion over our 1-2 practical next steps
(Sessions will include speaking along with some level of interaction which may include personal reflection, partner time, large and small group discussion, and time for questions and comments.)
Dr. Jeanine Parolini has a proven track record and process with helping individuals, leaders, churches and organizations see how to be more open and inclusive to all types of people. Please contact Jeanine for a one-hour no cost teleconference to discuss your organization's needs.
Contact:
Dr. Jeanine Parolini
JParolini@gmail.com
651.295.6044