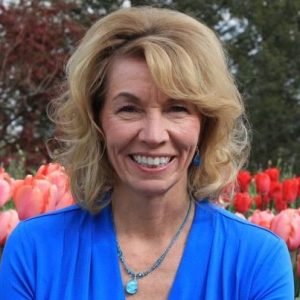 Dr. Jeanine Parolini has navigated the transitions from marriage to singleness, including the chaotic worlds of online and offline dating. Through her qualitative and quantitative experiences, she has a desire to help others successfully navigate this single time in life to find true and lasting love.
As a professor, coach, and friend, Jeanine has been sought out and encouraged by hundreds of older and younger people as someone with whom to process their dating relationships and goals. As a result of these requests, she speaks on the topic of faith-based dating relationships for anywhere from 1 hour to 7 hours.
91 Dates Sessions
Dr. Jeanine Parolini prefers to partner with churches and ministries to provide authentic and transparent Christian support to a variety of generations on how to maneuver the crazy and chaotic world of dating today.
One to Three (or a bit more) Hour Session
During this 1 to 3 hours of fun and interaction, Jeanine will discuss her research and key principles that will support singles of all ages in navigating the current dating world (without losing their minds). A potential agenda could include:
• Welcome and introduction
• What Up: Jeanine's findings over 91 dates and true stories to laugh over (now)
• Let's Get SEXI: Dr. Jeanine Parolini's principles for finding true and lasting Christian love
• Let's Get Real: Group interaction facilitated by Jeanine
Seven Hour Conference
During this 7 hour (five sessions) conference of fun and interaction, accepted participants will study Dr. Jeanine Parolini's principles for intentional dating developed through her research. Participants will also be placed in age appropriate groups for each of the five sessions for the purpose of deepening conversations, insights and getting to know different people in their age range. A close to equivalent number of men and women will be accepted in each age group. The last session includes an opportunity to express interest in getting to know people beyond the conference. The agenda includes:
Session 1: Welcome, Introduction to Jeanine's research and the S in SEXI (© 2019 Jeanine Parolini)
Session 2: The E in SEXI (© 2019 Jeanine Parolini)
Session 3: The X in SEXI (© 2019 Jeanine Parolini)
Session 4: The I in SEXI (© 2019 Jeanine Parolini)
(Each of the above sessions will be 90 minutes with approximately 40 minutes of teaching, 40 minutes of group interaction, and a 10 minute break. Session notes, lunch and goodie bag are included.)
Session 5: Putting the SPEED in Speed Dating Activity and Conclusion
For further information, contact:
Dr. Jeanine Parolini
JParolini@gmail.com
651.295.6044 (cell)
Let's Get SEXI Model: Copyright © 2019 Jeanine Parolini. All rights reserved.